---
| | |
| --- | --- |
| | |
---
Flanders Field, Belgium - Ypres Town Tour
Sunday 24th March
---
Ypres
Before World War One, Ypres was one of the most picturesque towns in Flanders. Its major buildings, the Cathedral and the Cloth Hall, dated from the period of the town's greatest prosperity as a cloth centre in the late middle ages. At its height, the town and surrounding countryside had a population of 200,000. By 1914 it was a sleepy market town of less than 20,000 inhabitants which drew its main income from hops.
The town saw some of the worst fighting of the war despite being behind allied lines. It was in shelling range and was practically levelled by 1918. Even the magnificent medieval Cloth Hall and cathedral which dominated the town and the skyline from miles around were completely destroyed. The original was built between 1260 and 1304. Part of this survives in the lower portion of the belfry. The post war reconstruction was begun in 1934 and was not completed until the 1960's. We were headed for this building as since 1998 it has housed the In Flanders Field Museum.
In Flanders Field Museum, Ypres
| | |
| --- | --- |
| This museum, dedicated to the memory of WWI in Flanders, Belgium, is located in the reconstructed Cloth Hall and was opened in 1999. The completely new permanent exhibition (opened 11 June 2012) tells the story of the invasion of Belgium and the first months of the mobilisation, the four years trench war in the Westhoek - from the beach of Nieuwpoort to the Leie in Armentières -, the end of the war and the permanent remembrance ever since. | |
Ypres 1914
Ypres Cloth Hall Christmas 1917
Cloth Hall and Square
Ypres 1918


Ypres 1919
Museum exhibits (and a few visitors)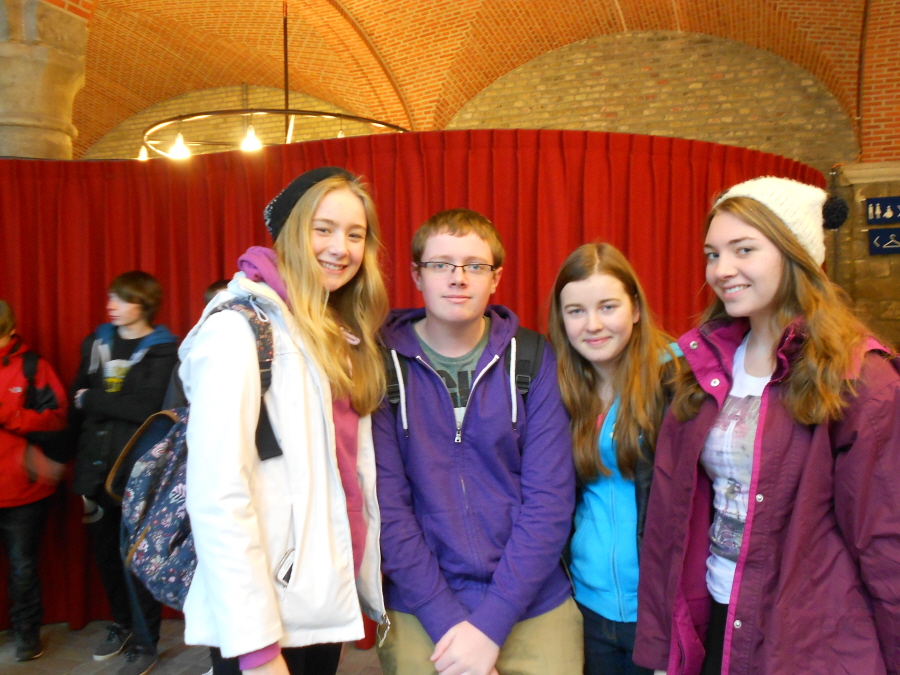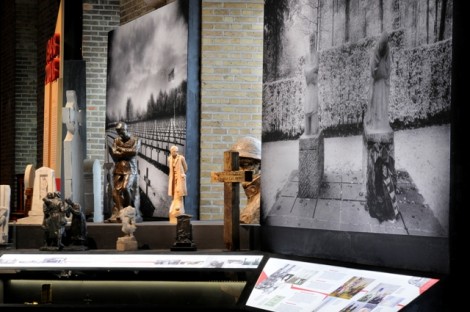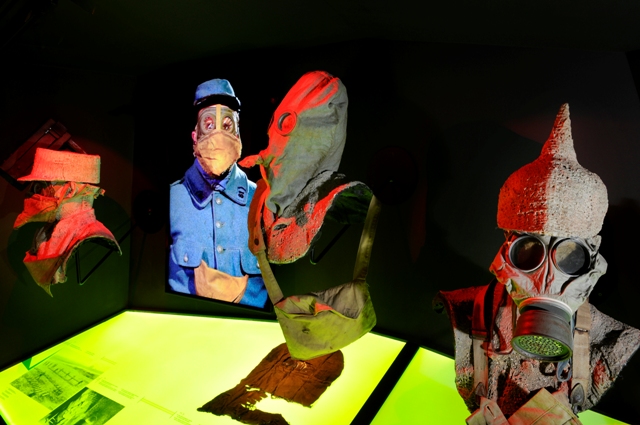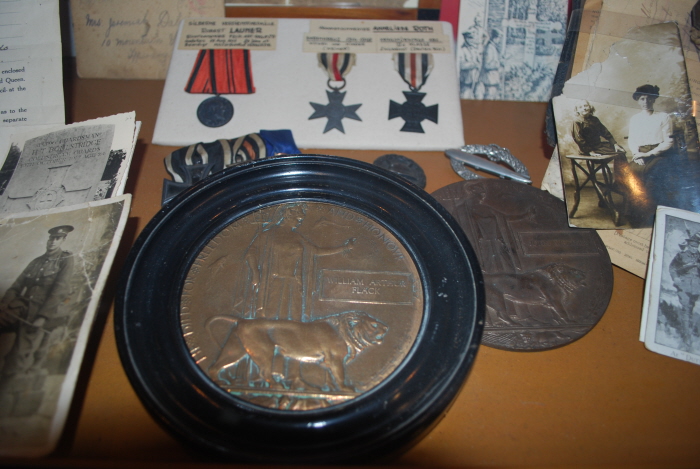 After an intense morning, a brief respite before heading off for a tour of the Salient. We were to return later that evening for a meal and to take part in the service at the Menin Gate.
---
The Tour
---
---
Updated April 2013 by Mike Royden