Serjeant Archie Dutton
9th Bn., Cheshire Regiment (11786)
Died Friday, 14th April 1916. Age 22.
Archie Dutton
Archie Clement Dutton was born in 1894, in Ellesmere Port, Cheshire. He was the oldest son of Walter and Elizabeth Gertrude Dutton, of The Moselle, John St., Ellesmere Port, and was formerly in the offices of the Imperial Flour Mill. He was a member of the primitive Methodist church and was a hard, conscientious religious worker. Archie became closely attached to the work of the Sunday school, Christian endeavour and the central brotherhood whose service he participated in when over at Christmas on leave from the trenches.
He was a member of the Primitive Methodist Institute, enjoyed billiards and was a very popular youth. He was one of the first to volunteer in answer to his country's call for men. He put constant effort into his work and was soon promoted through the ranks.
While training in England, he was entrusted with the important duty of being acting sergt-major and at the time of his death was acting quartermaster sergeant. The deceased had been at the front since July 1915, so he saw much active service. On 3rd April 1916, Sergeant Dutton was unfortunately killed by a stray bullet, when outside the parapet. He was only 22 years old.
Major Ruxton, also in the Cheshire Regiment, wrote to Archie's parents on 4th April, telling them about the terrible death of their son.
He wrote;
It is difficult to know how to write and give you any bad news; your son Sgt Dutton was killed late last night, April 3rd. He was out with a party outside the parapet, when a stray bullet caught him in the neck, practically killing him on the spot. All was done for him that could be done and his body was brought in and is now buried in a cemetery. I knew your son from the early days in England and when he joined he was young and inexperienced but by perseverance he became one of the best sergeants and at the time of his death was acting company quartermaster sergeant, such rapid promotion will show what we thought of him in the regiment. He was a clean-living Christian gentleman who realised that his duty to his country was as sacred as his religion, a combination that made him a general favourite and gained our respect.
His loss is one we all deeply feel, not only for the sake of the regiment, but all who admire a conscientious soldier doing his duty to his god and country.
Second Lieut F H Palmer wrote the following letter.
' I am sorry indeed to have to write to you to break the sad news, that your son had been killed in action. He was killed instantly so did not suffer, he died as he proved himself to be a brave fellow having volunteered for the job in hand when he met his death.
You will no doubt be notified officially, but as I had been in close contact with your son since last March for twelve months; I felt I would like to write to you my own feelings, he was my platoon sergeant for nearly twelve months and I have always fond him both conscientious and willing and an enormous help to me. He was well liked both in the platoon, where he will be sadly missed; in the company and in the battalion. He was always doing good work and his place will be hard to fill. I saw him buried in a quiet little grave with others who have fallen and it was quiet simple burial service. The place where he was buried, is called ST. VAAST POST MILITARY CEMETERY, RICHEBOURG-L'AVOUE and The memorial reference is III. C. 2.
researched by Shannon Field- Baines (Year 9 - 9HR -2007)
Source: CWGC record, Cheshire Advertiser & Wallasey Guardian
---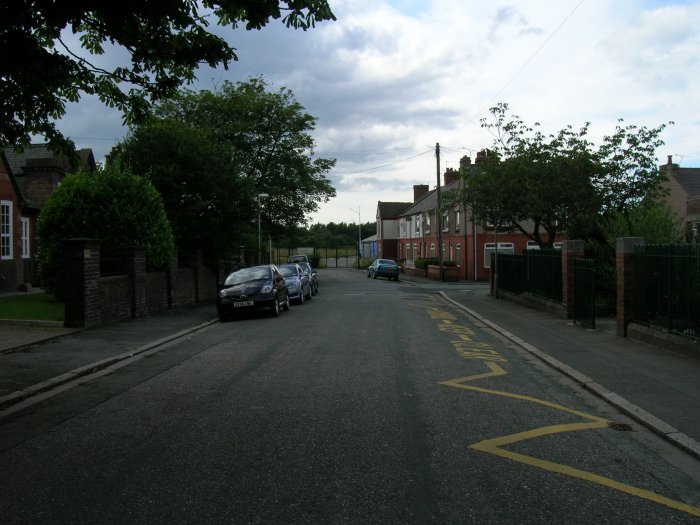 John Street
Serjeant Archie Dutton in France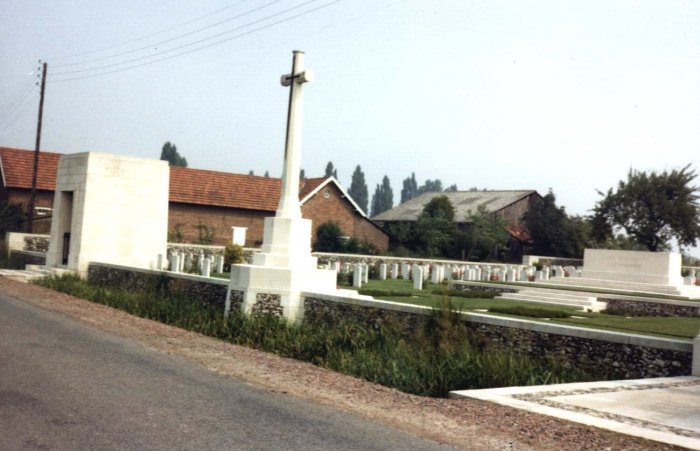 ST. VAAST POST MILITARY CEMETERY, RICHEBOURG-L'AVOUE and The memorial reference is III. C. 2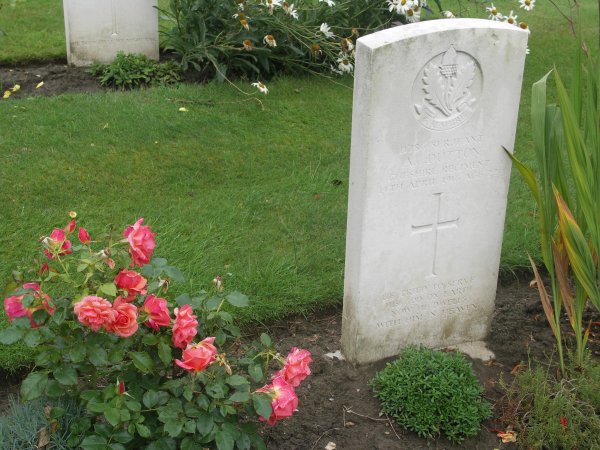 visited and photographed by Mike Royden (Aug 2007)
Two plaques on display at the cemetery:
---
---
www.roydenhistory.co.uk
Visit the Royden History Index Page listing web sites designed and maintained by Mike Royden
No pages may be reproduced without permission
copyright Mike Royden
All rights reserved