Private David Hunt
8th Battalion CheshireRegiment
Died 21 April 1916 Aged 22
---
Borough honours World War 1 hero
Ellesmere Port Pioneer, 16 March 2007
ELLESMERE Port is to honour one of its war hero sons in a special ceremony to be held exactly 91 years after he died. Cheshire Regiment soldier Private David Hunt was killed in action in Mesopotamia (now Iraq) on 21 April 1916. He was 22. His name is on a memorial in the desert near Basra, in southern Iraq, and is also in his regiment's official book of remembrance at Chester Cathedral. But there was no mention of Pte Hunt on his hometown's war memorial. Now Ellesmere Port and Neston Borough Council is adding his name alongside those of his fallen comrades on the 1914-1918 remembrance stone plaques.
Nigel Hunt, of Alvanley Road, Ellesmere Port, was researching his family tree when he found out about his great uncle's military service. Records show that Pte Hunt was born at 6 Pool Street, Ellesmere Port, on 27 June 1893, to Charley and Fanny Hunt. He enlisted in 8th Battalion the Cheshire Regiment at Birkenhead in 1914, at the outbreak of the First World War. He was killed in action in Mesopotamia and his body was never recovered.
Nigel Hunt contacted Ellesmere Port's Town Centre Manager Lorraine Taylor to see if his great uncle's name could be added to the memorial. Mrs Taylor said: "I've been working closely with Mr Hunt and relevant parties to resolve this issue. It has been an honour to help bring this to a satisfactory conclusion with a special ceremony on what will be the 91st anniversary of his death."
Surviving relatives, civic dignitaries and military representatives will attend a ceremony at 11am on Saturday 21 April at the town's Civic Square war memorial. The Rev Gordon McGuinness will lead the service. Local Sea Cadets and Ellesmere Port Silver Band will provide music for hymns. Former Royal British Legion chairman Ted Roach said: "Lorraine came to see us some time ago to tell us about Pte Hunt. We all agreed that somehow we needed to put this right."
Basra Memorial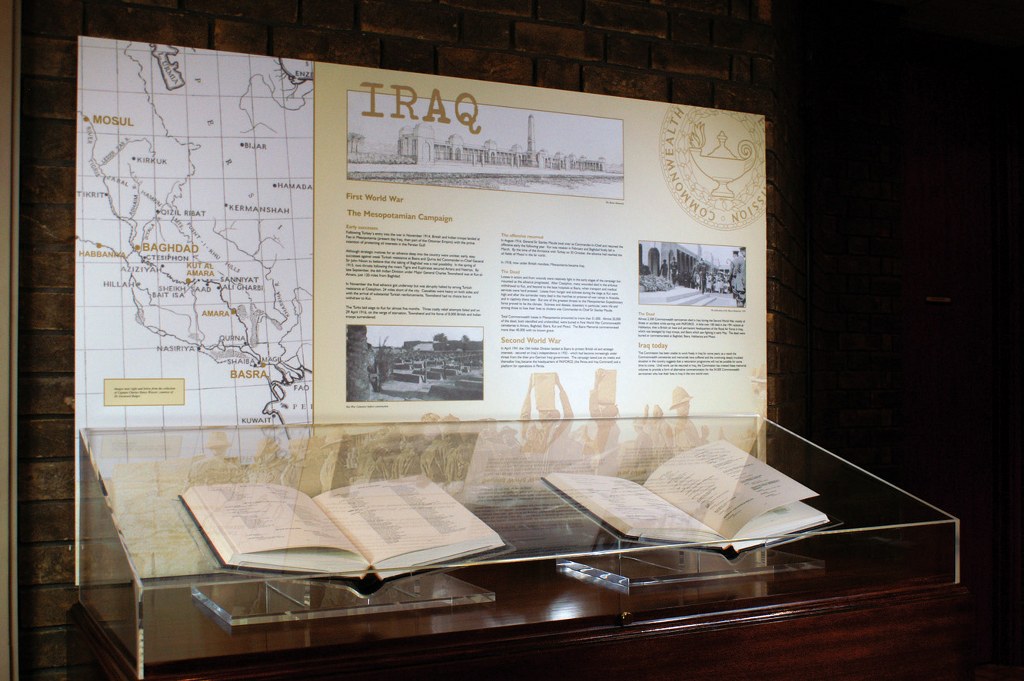 Location Information
Until 1997 the Basra Memorial was located on the main quay of the naval dockyard at Maqil, on the west bank of the Shatt-al-Arab, about 8 kilometres north of Basra.

Because of the sensitivity of the site, the Memorial was moved by presidential decree. The move, carried out by the authorities in Iraq, involved a considerable amount of manpower, transport costs and sheer engineering on their part, and the Memorial has been re-erected in its entirety.

The Basra Memorial is now located 32 kilometres along the road to Nasiriyah, in the middle of what was a major battleground during the first Gulf War.

The Panel Numbers quoted at the end of each entry relate to the panels dedicated to the Regiment served with.
Historical Information
The Basra Memorial commemorates more than 40,500 members of the Commonwealth forces who died in the operations in Mesopotamia from the Autumn of 1914 to the end of August 1921 and whose graves are not known. The memorial was designed by Edward Warren and unveiled by Sir Gilbert Clayton on the 27th March 1929.
David Hunt - Commonwealth War Graves Commission Record
---