Private William Edge

31026 8th Battalion, South Lancashire Regiment
Died 8 June 1917 Aged 25
---
William Edge was the son of John and Mary Edge, of Bridge House, Farndon, Chester
(Research continues into his life in Farndon and his war record. William's father John Edge is shown as a fifteen year old gardner apprenticed to his father Daniel on the census of 1871).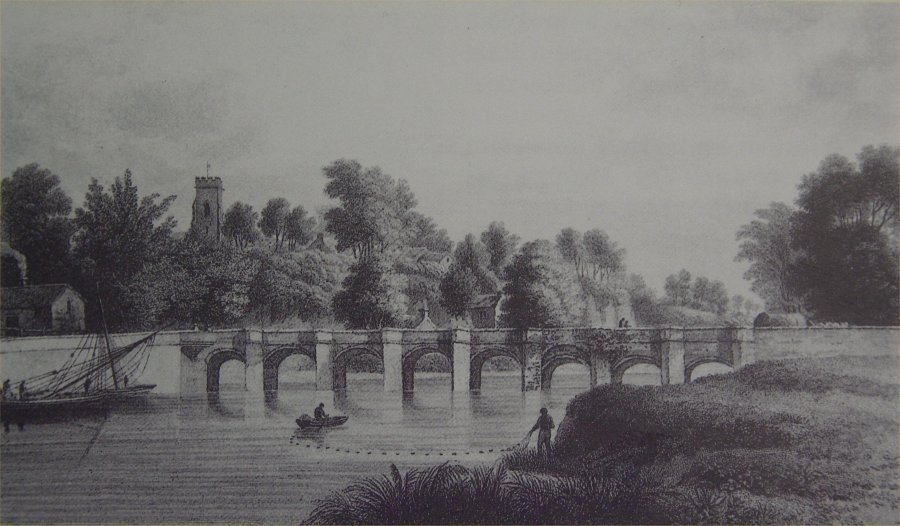 Bridge House is on the far left (now demolished)
8th (Service) Battalion South Lancashire Regiment
Formed at Warrington in September 1914 as part of K3 and moved to Codford, attached to 75th Brigade in 25th Division. Moved to billets in Bournemouth in November 1914. Moved to Wokingham in May 1915 and on to Aldershot in June. Landed in France on 28 September 1915.
16 February 1918 : disbanded in France. (source: The Long, Long Trail website)
The body of William Edge was never found and he is commemorated on the Menin Gate, Ypres, Belgium (panel 37).
The Panel bearing his name was photographed by myself on a visit during March 2009.